Its Official, You Like Us! You Really Like Us!
A huge THANK YOU! to all of the beautiful curvy brides that have contributed to our success over the last year, we couldn't do what we do without you.
---
WE ARE PROUD TO INTRODUCE
"THE DAPPER DAMES"
WOMEN'S TUXEDOS AND SUITING
EXCLUSIVELY AT UNVEILED!


---
DON'T FORGET ABOUT YOUR MAN!
CUSTOM BUILD HIS ATTIRE TODAY BY CLICKING BELOW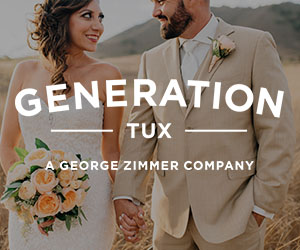 ---
We Now Offer Bridal Gown Financing!
---
Here's What Our Brides are Saying!
Yelp Reviews Prove a Plus-Size Bridal Experience Unlike Anywhere Else!
---
Ericka M. of Escondido
"I couldn't have asked for a better experience and I'm so glad I went to Unveiled. Her prices are excellent, her dresses are beautiful and her customer service is top notch. When her store gets bigger I'd LOVE to work for her and give other Brides the experience I had. Fantastic place!"

Alissa C. of Escondido
"Unveiled Bridal is a dream come true! The shop had such gorgeous dresses and many varieties; all for curvy girls!! I had such a great time trying on beautiful dresses that actually fit (unlike having a dress clipped on because none of the on-hand dresses are my size).Thank you so much for making my experience so wonderful and welcoming. I never thought I would ever wear such a beautiful and elegant dress on my special day."
Morgan M. of San Diego
"I was recommended to Unveiled by a friend and it was a great experience! I made an appointment online and received a confirmation email immediately. I also received a follow up email to let me know what she had that fit my criteria.When I arrived, I was treated like a princess and tried on some beautiful dresses. Danielle was amazing to work with!"

Katie M. of San Diego
"I can not recommend this store enough! This was the first stop I made when I was gown shopping. Danielle, the owner was so accommodating and so knowledgeable.She really listened to me and catered to me and my vision for my gown and my wedding. I instantly felt like she was a friend, and not just a sales person.My experience at Unveiled was superior to my other bridal appointments!"
---
UNVEILED is featured in,"
The San Diego Union Tribune"!
Escondido Shop Serves Only Curvy BridesBy: Pam Kragen
Photo: Peggy Peattie
"

On that day, you should feel just as beautiful as any other woman, but you're trying on dresses four sizes too small, that you can't zip up, and your back's out. You lose the beauty."

Danielle Springer, Owner of Unveiled
---
---
Find Us in the November Issue of
San Diego Woman Magazine
!
Our Gowns are featured on the Cover and Inside this Special Edition Bridal Issue of San Diego's Only Woman Centered Publication!
Big Thanks to the Team that Made it Possible!If you are looking for some fabulous talent for your big day, Contact the following vendors by Clicking Links Below:The Powder RoomKissable by Andrea Lovely Stems Floral Shadow Catcher Imagery& Our Gorgeous Models... Alethea Kelso, Kaddie O'keefe, Celestina Pena, & Milly Marie!
---
---
Follow Us on Social Media!
Instagram @UnveiledBrides


Facebook.com/UnveiledBrides
---
We've Got So-Cal Talking!
San Diego Woman Magazine, as well as a few other noteable publications, will be featuring our gowns in their pages! Here is a look at some of the beautiful shots by Shadow Catcher Imagery, featuring our stunning models:
Kaddie O'Keefe, Milly Marie, and Alethea Kelso.